YouTube Thumbnail Downloader
Get YouTube Thumbnail in different qualities
What is the "YouTube Thumbnail Downloader" tool?
"YouTube Thumbnail Downloader" tool is one of the best YouTube Thumbnail downloader tools online, which allows you to download any YouTube video's thumbnail image in HD quality from your mobile phone or desktop with ease.
---
How to download a YouTube Thumbnail?
You can easily download any YouTube Video Thumbnail using our "YouTube Thumbnail Downloader" tool. Our Tool grabs any YouTube video's thumbnail. All you need is to follow the following steps:
Copy any YouTube Video's URL (Ensure that it is a YouTube video link only because we currently only support YouTube)
Paste the link into the textbox above.
Click the "Grab!" button.
Our Tool will get your thumbnails in different qualities and sizes (Low Quality, Medium Quality, Standard Quality, and Max Quality) directly from YouTube and display them. You can choose the thumbnail with the quality and size you want and click on it. Our Tool will load your Thumbnail image on the next page. You can download and save your thumbnail by long pressing and clicking "Download Image" on Mobile Phones or Right-click the thumbnail and click "Save Image as..." and save it.
---
What is the best YouTube thumbnail size?
YouTube recommends that you keep your YouTube Thumbnail size with a resolution of 1280x720 (The width should be at least 640). Make sure your thumbnail's size is less than 2MB and has an aspect ratio of 16:9 because it's the most used in YouTube players and previews.
---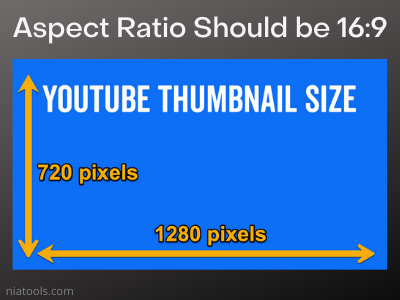 Can I copy someone else's YouTube Thumbnail?
When somebody makes a thumbnail for their YouTube video, most likely, it's their property and ownership. Therefore, you must contact the owner and ask permission to use their thumbnail. It is better to create your own YouTube video thumbnails.
---
How can I make the best YouTube Thumbnails?
If you want to create YouTube video thumbnails that attract viewers and make them click your video, you must try Canva.
Canva is a free-to-use graphic designing platform that lets you create graphics, ebooks, Instagram stories, and YouTube video thumbnails. Then, you create your attractive video thumbnail for YouTube within minutes with their templates, perfect for all types of channels (including Gaming, Cooking, Tech, etc.)
---